The perfect mounting system for major photovoltaic projects
The Sigma II system combines the installation advantages with the cost advantages of steel components. The galvanized mounting system stands out due to its simple, functional design. By using the proven Clickstone-technology, installation efforts are significantly reduced. Cap profile posts contribute to a higher load-bearing capacity and stability while reducing material requirements.
​
As a dual post mounting system, the Sigma II is perfectly suited for flexible module configurations. Depending on the project requirements, it can be installed using various foundations such as, ramming posts, earth screws or foot plates for concrete. An adjustable connection between the rafter and module rail enables installation on terrains with East/West slopes.
The system is developed and produced under certified sustainability standards. In addition, the components are recycable and easily disassembled.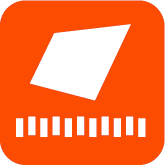 Standard modules with 60 or 72 cells
Sigma II - two post system,
0.60 m standard ground clearance
Maximum slope in east-west direction
2° (standard), <10° (by design)
Foot plates on concrete foundation,
In-cast in concrete foundation,
Embedment depth up to 1.60 m
The assumed embedment depth has to be verified by pull out test.
Posts are galvanized according to DIN EN ISO 1461 (70µm),
galvanized steel for rafters, legs, struts and panel rails,
Standard module clamps/ click stones
Project drawings in Hungarian language,
Static calculation in Hungarian language,
Verified static report in Hungarian language,
subject to final project engineering
Inverter mounting hardware,
Romania, Ucea de Sus, 55 MWp
High-quality structures for various applications, delivered on time, internationally.
Realize your next project with Sigma II.